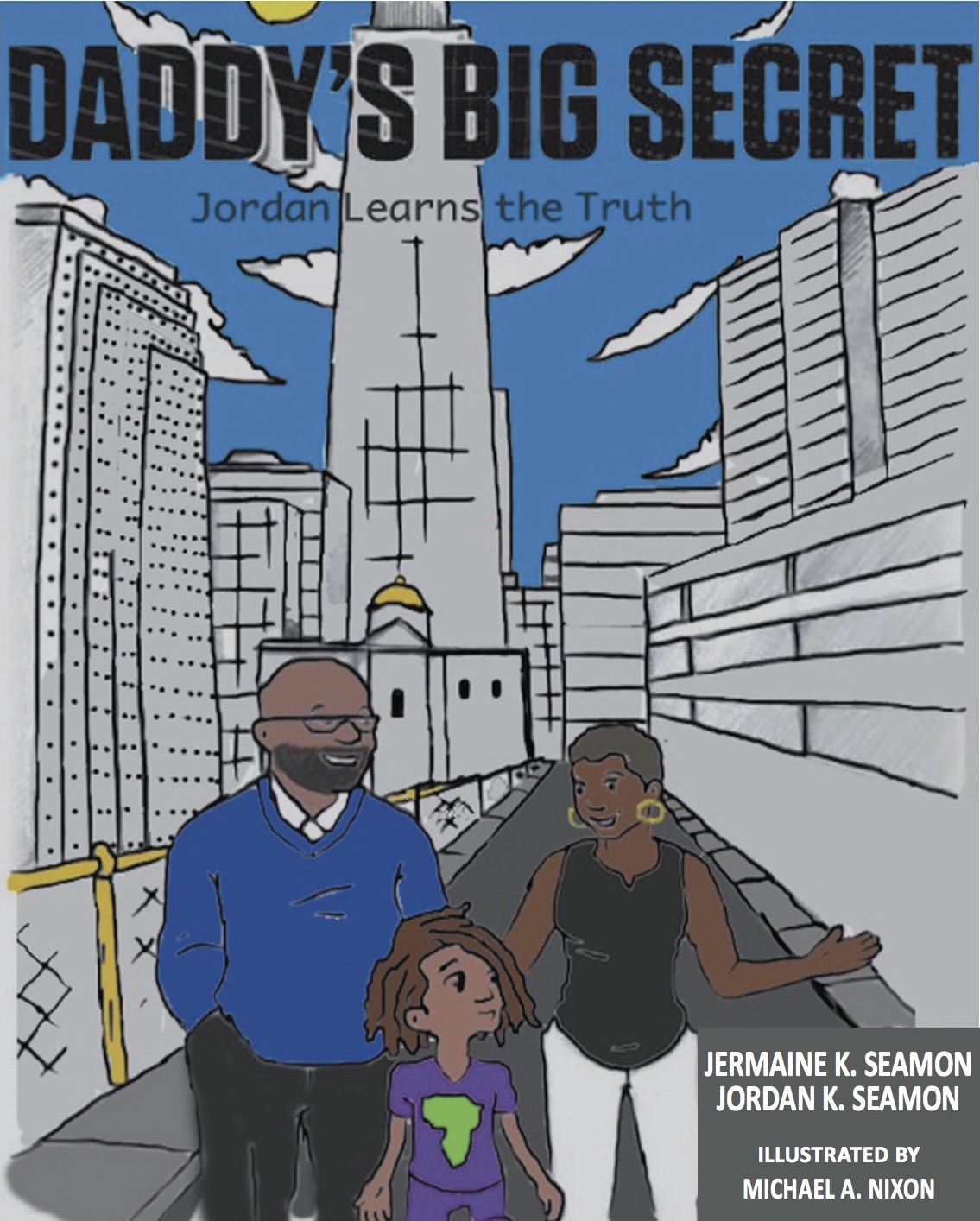 Daddy's Big Secret: Jordan Learns the Truth
Pages: 20
ISBN: 978-145755-989-1
List Price: 14.00
Category: Children's Books
Available: March
Edition: Perfectbound
"Daddy's Big Secret, Jordan Learns the Truth," is a heart-felt, non-fiction story that depicts the recollection of his childhood from a father, who is coming to grips with the truth that he had tried to hide from the world and sometimes himself. After long consideration, and with the support of his loving wife; in a moment of questions and answers from his young daughter, he decides to take the huge step of telling her the truth that he'd been hiding for so long. This decision to be more open and honest and embrace his past and still current demons, was one of the hardest decisions that he has ever made.
Jermaine Keith Seamon is a Philadelphia, PA native, but currently resides in Georgia. Jermaine has been married for 16 years, to his beautiful wife Felicia, and they have one daughter Jordan, who is now 14 years old. Jermaine is currently a police cadet for the DeKalb County Police Department. Jermaine holds a Bachelor's Degree in Social Relations and a Master's Degree in Adult and Continuing Education (both) from Cheyney University of Pennsylvania. Since graduating from Cheyney, Jermaine's vast experience in community service stems from work transitioning homeless youth at Covenant House of Pennsylvania, preparing teen fathers within the Males Achieving Responsibility Successfully (MARS) program under Communities in Schools of Philadelphia, as well as improving the quality of life for veterans and recovering addicts at Open Arms Transformation Center in Coatesville, PA. Jermaine is currently working on his second book, and is excited to finally share his first book, "Daddy's Big Secret" with the world. Jermaine also has a monthly blog on everything comic books and superheroes called, "The Comics Analyst".
Fathers always want to impart wisdom and truth to our children, but how and when to pass on the intimate details of our personal struggles, mistakes, and secrets are often more difficult than anything. At that particular moment in time, I had a choice whether to continue hiding my biggest secret, or to divulge to my biggest fan (my daughter) that her superhero was not the perfect picture that she had painted of me. I recognized in that moment, that my secret could possibly provide insight into her life, while also giving her the hope that she may eventually need to overcome struggles and internal doubts that plague every person once they realize that their different. It was my obligation to share her Daddy's Biggest Secret, and tell Jordan the truth.