Free

Publishing Guide
Download "7 Secrets of Great Book Marketing"
free

!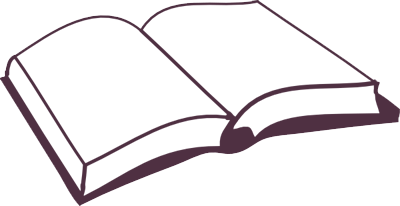 Self Publishing
The Best of Traditional Publishing, Reimagined for the Modern Author
One of the most rewarding accomplishments for an author is to publish a book they can be proud of – a professional, bookstore-quality book for today's competitive marketplace that helps them express their ideas, build their influence and contribute to their bottom line.
Since 2004, Dog Ear Publishing has earned the reputation among authors as a leading provider of publishing services, helping thousands publish, print, market and distribute their books. We specialize in working with authors who are experts in their field and are ready to take their ideas to the next level: expanding their brands and their income in unique and profitable ways. We are dedicated to making our expertise work for you as you realize your goals in the dynamic business of publishing. That's Dog Ear's promise to you.
I have just finished my third book with Dog Ear Publishing. Outstanding customer support on all levels. Knowledgeable, professional, and patient caretakers. Prompt and thorough responses to a multitude of questions, and a willingness to truly work with the author.
Norman SmithAuthor of "Out of The Norm"
You are in Control
Your work is personal and we understand your vision. With Dog Ear, you are in control of how we publish your book, you keep the rights to your work and you own the copyright while still being able to compete with traditional publishing houses.
Custom Publishing Packages
Your book is unique, so we tailor your publishing experience around your goals and your budget. With our professional guidance, you can publish a truly custom high-quality book in as little as 12 weeks.
Great Editing. Great Design. Great Marketing & Communication
Dog Ear partners with you on every aspect of your book's development, from design and editing to branding and communication. We'll create a custom book design that will get noticed and give you winning marketing tools for your book and yourself as an author to reach the full potential.
Personal Trainer for Authors
Our one-on-one customer service is one of the things that makes the Dog Ear Publishing experience so unique. Think of Dog Ear as your personal trainer, ready to coach you through choosing the best publishing package and services for your book; supporting you through the production process; designing and preparing your book for publishing; and giving you the tools to market your book competitively – all with the highest industry standards, expert critique and recommendations and informative publishing resources
Everything an author needs for a chance to succeed.
When I decided to self-publish my book I did my homework and Dog Ear Publishing came out on top and has not disappointed. The staff is extremely helpful and promptly answers questions. I am very pleased with the interior and cover of the book as well. Bravo Dog Ear!

Elizabeth Dolan-CancianAuthor of "The Promise of Sunsets"

Dog Ear was always professional and patient with me during the process even though you were publishing many other books at the same time. I felt I always had your time and attention. I hope to be back with my next book.

Stewart BirdAuthor of "Murder at the Yeshiva" and "The Jake Fischer Stories"

Being a first-time author, I had a hundred ignorant questions and a thousand stupid ones. Dog Ear Publishing patiently and professionally answered each one and gently led me through the publishing process. What could have been a frustrating and confusing process was made into an exciting and fun-filled journey thanks to Dog Ear.

Al TenhundfeldAuthor of "Painted Poems"

I get compliments all the time from readers on the way my book looks and feels. My website is clean and easy to navigate. Self publishing can be an arduous task with many moving parts. Why not let the pros at Dog Ear guide you through it? I'm a happy customer!

Rhonda Fink-WhitmanAuthor of "94 Maidens"

Dog Ear Publishing is a terrific option for the indie writer, or even more established scribe. Stunning cover, formatting, distribution, and marketing work from Dog Ear's amazing team will make your book indistinguishable from the big boys and girls.

Flynn FalconeAuthor of "The Pegasus Project"

I have used other "Indie" publishers and they do not come close to the level of service and commitment the staff at Dog Ear has given me and my project. Thank you all.

WhiteAuthor of "Buzz Ride: Memoirs of a Ride Share Driver"

I worked with Dog Ear Publishing end to end. This was one of the smoothest processes I have gone through with anything in my life.

Richie EtwaruAuthor of "Corporate Awesome Sauce"

The website looks great, and my initial order of 250 copies has arrived at my house and they look great as well. None of it would have been possible without you and the rest of the Dog Ear staff, and I am extremely grateful for you all working with me.

Taylor LandrumAuthor of "Shifters"

Dog Ear was the only publisher I found that could make my vision come true without compromise. And even now, years after my first book's release, Miles and his crew at Dog Ear Publishing are there to lend a helping hand. I couldn't recommend them more highly.

Ron HarnerAuthor of "Suck It Up, Tate!"

My author rep, Matt Murray, was extraordinarily helpful, always available, and a man of his word, as well as being a really nice guy. Dog Ear is determined to produce books that can't be distinguished from the big guys. I highly recommend them.

Phil PolizattoAuthor of "Hunga Dunga"

I am proud to take my book around with me when I make presentations to book clubs, libraries, and other groups and organizations. The quality of the paper, printing, and binding looks and is professional grade. If I do write another book, I will head right back to Dog Ear Publishing.

Robert BeezatAuthor of "Knowing and Loving: The Keys to Real Happiness"

UPS just unloaded the 300 new books that I reordered and I can not tell you how happy I am with the fast and accurate service that I received from Dog Ear. I could not be more delighted. Thank you again for making all this so much fun.

Norm BossioAuthor of "How to Stay Motivated on the Deck of the Titanic"

Many thanks to all of those at Dog Ear Publishing that were involved in making VictoryEmbraced a completed success! I am very impressed by Dog Ear's professionalism, integrity and good eye for detail. Thank you again for all of your hard work which is really "heart work" for the Dog Ear Publishing team!

Dawn Marie WoroniakAuthor of "VictoryEmbraced"

I want to express my appreciation for the wonderful experience I had in working with you on this, and express my admiration for the quality of the book – it exceeds my highest dreams for what my book would look like. I've already begun on another book, and plan to use Dog Ear Publishing again when this new one gets finished.

Dan HuntAuthor of "The First Seventy-Five Years"

I just wanted to thank you and your team for all your help. Every time I spoke with you or your team members, it was a pleasant and productive encounter. You and your team have been excellent to me, and have proven that of all the publishing options out there, Dog Ear was indeed the best choice.

Scott Karr (Hawk)Author of "One Excellent One, Looking For And Being... "
Claim Your Free Publishing Guide!