How Writing a Blog Can Help You as an Author
"If you want to sell books, write a blog." You may have heard this advice, but are you taking it to heart? If not, what's stopping you? Is it a fear of social media or the inability to commit the time needed? Whatever your reasons, missing out on a valuable marketing opportunity is unfortunate. Missing out on something that can elevate your writing and author brand is even worse.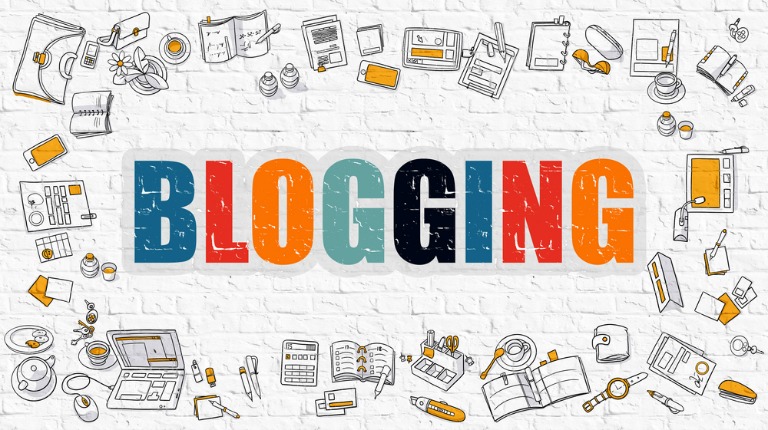 Master Writing Your Blog
Writing a blog is a great way to reach your audience, increase sales, and showcase your brand. It can also serve to generate new ideas for your books or characters. Writing styles differ between blogs and books, although both convey stories and draw readers in. That's why you should consider mastering both.
Share What Interests You and Your Readers
Think of your blog as a gathering place for individuals who love the same things. What would interest your readers? This helps you find the focus for your blog. Provide value to readers, such as through advice or offering a chance to discuss their favorite characters. Get creative and arouse their curiosity.
Create a Blog with a Purpose
The direction is up to you, but remember that, rather than an advertisement for your book, your blog is a forum for individuals who share the same interests or are looking for information. The direction, along with the audience, will define the topics you choose. Do you want to pass on writing tips to aspiring authors? Do you want to talk about genre-related issues? You could use the research you compiled for your book to supply topics about historical events, exotic locations, or scientific methods. Or maybe you want to discuss writing techniques or offer helpful tips for fellow authors. The possibilities are endless.
Avoid the Hard Sell
What you don't want the blog to be is self-aggrandizing or aimed solely at selling your book. Reference your book to support a point you are making in an article, but don't focus on the book alone. Keep in mind that the goal is to connect with your readers by discussing shared interests, which may include how you wrote your book and what inspired you as you were writing, or the latest books you've read or authors in your genre whom you admire. At the end of your blog, give readers a way to contact you, and also provide a link to your Amazon author page.
Blog and Book Complement Each Other
Writing a blog can help you become a better author. How? Blogs require commitment. If your goal is to write a blog post once a week, work that into your book-writing schedule and stick to it. Don't think of them your blog and book as separate entities; they complement each other. As mentioned earlier, your book research can feed ideas for blog topics, and delving deeply into a subject in the blog can open new avenues of discovery for your book.
Value Readers' Opinions
Engage your readers. If they ask questions about you or your book, be prepared to respond. Show them that you value their opinions and care enough to reply. By encouraging discussion about your characters or writing, you can gain insight into what readers want to see in future books. You may even find yourself going in a different direction with your next book.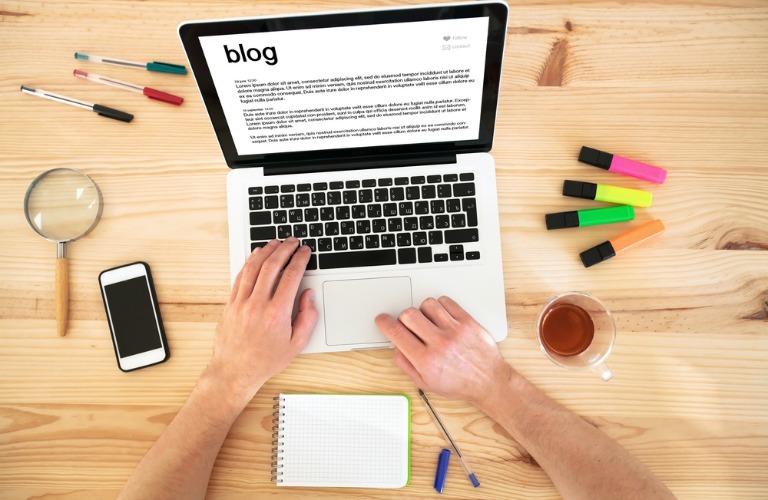 Looking for Inspiration? Write a Blog
Don't look at writing a blog as a marketing chore to sell books. It is a way to connect with your audience and become a part of a writing community. With planning, a blog can be a source of information for your books. You can learn about your readers, establish your identity in the genre, and sharpen your writing skills. Stop staring at a blank page for inspiration, and start your blog today!
Why Dog Ear?
With over fifty years of traditional publishing experience, Dog Ear Publishing can help you create the highest quality book possible. Our friendly, knowledgeable staff will guide you throughout the publishing process and help you achieve the results you desire.