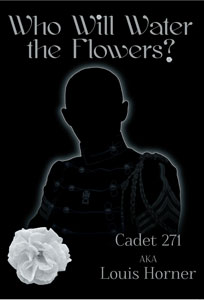 Who Will Water the Flowers?
Pages: 220
ISBN: 978-145754-505-4
List Price: 17.95
Category: Autobiography & Biography
Available: February 2016
Edition: Perfectbound
The author invites you to embark on a journey to provoke your thinking about friendship, opportunity, and race relations in America. This may take you in a direction you had not previously considered as you navigate the course of your own life. Resetting your own sails may reap rewards.
The author's inspiration to write came from a startling spiritual experience, which he describes in "The Awakening." This led to introspection and an urgent sense that a story must be told. More than twenty years passed before he understood the specifics of why, what, and when he was to write. He tells of his 2002 epiphany and a story spanning three-quarters of a century.
Mr. Horner tells a story of overcoming adversity and making a full life beyond what his racial and family background might predict. He tells a story of working-class boys from divergent roots building lifelong bonds beginning in military college. Everyone has a story. In telling his, Mr. Horner answers the question, Who will water the flowers?
Testimonial
As a PMC cadet of the class of 1963, I found the book a compelling read. Many of the stories by the class of '62 relate and resonate with my experiences and without speculation probably to PMC cadets at large. The complex thoughts of ' boys to men', strangers who through leadership subsumed their individual needs for the greater good of a brotherhood of men. This is a complex formula for those who have not been in the cauldron, the formative chemistry of all of us, good and bad.
To me the most compelling aspect of the book was the author's journey though life and the role of PMC friendship, mentorship, and leadership played in his life's journey. The lessons learned of this journey may help us set the course to make our great nation better.
General John H. Tillie, USA, Retired