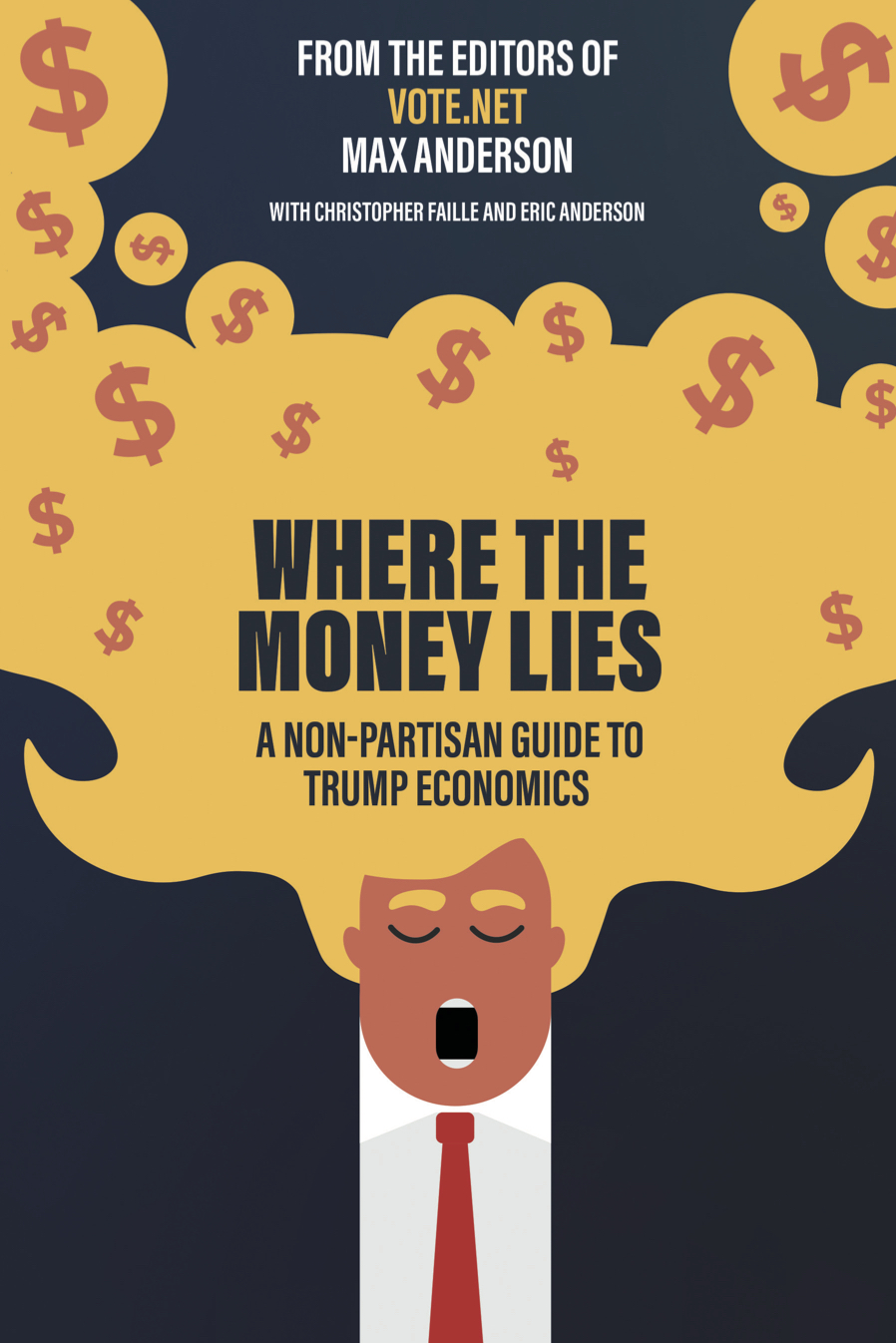 Where the Money Lies: A Non-Partisan Guide to Trump Economics
Pages: 116
ISBN: 978-145756-650-9
List Price: 12.99
Category:
Available: January 2019
Edition: Perfectbound
The 2018 mid-term elections were among the most significant this country has held. Their outcomes will shape America's role in the world and impact most major aspects of life in the US, potentially for decades to come. What voters think of Donald Trump is no doubt at the heart of both record-setting voter engagement and unprecedented political division.
Voters, however, must rise above the partisan rhetoric to reexamine the most basic questions: How well has my elected official represented me? Is my elected official acting in a way consistent with my values? This book will help you answer these questions by concisely and clearly outlining the most significant issues of the day: Climate Change, Government Regulation, National Debt, Healthcare, Taxes, the Trade War, the Stock Market, and Net Neutrality.
Where the Money Lies is a timeless snapshot of the US political arena during the Trump Administration, and also an indispensable compendium for any American who plans to vote in the coming years.
Vote.net is a nonpartisan website to engage young voters in the political process. Vote.net's mission is to create a constructive outlet for the expression of differing political viewpoints and to provide a practical approach to impacting the political process through student activism. Vote.net won the Gold W3 Award for Best Political Website and the 2018 Silver W3 Award for the Best Student Website. Where the Money Lies is Vote.net's first book.