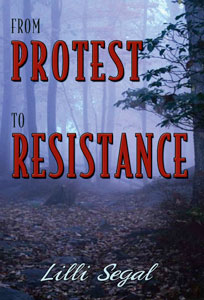 From Protest to Resistance
Pages: 252
ISBN: 978-145751-040-3
List Price: 14.95
Category: Nonfiction
Available: August 2012
Edition: Perfectbound
This book recounts Lilli's courageous life journey growing up during the buildup of Fascism and anti-Jewish sentiment in Germany, through the German invasion of France, her work with the French Resistance and finally her escape from Auschwitz.
Lilli Segal (1913–1999) was an extraordinary woman who grew up in Berlin, took part in the French Resistance, escaped from Auschwitz, and became a prominent biochemist.
Born into a well-to-do Jewish family, she left Germany for Paris when the Nazis came to power in 1933. In 1940 she and her husband, Jascha, a physicist, fled Paris on bicycles, dodging German bombers, and then returned to join the French Resistance. In 1943 Lilli was arrested and deported to Auschwitz and slave labor. In 1944 she escaped and made a perilous journey across war-torn Germany to Switzerland.
Lilli and Jascha were reunited in Paris after the war.
This book was first published in Germany in 1986. It has now been translated into English to further her purpose in writing her memoirs, "to assure that the Holocaust would not be repeated".