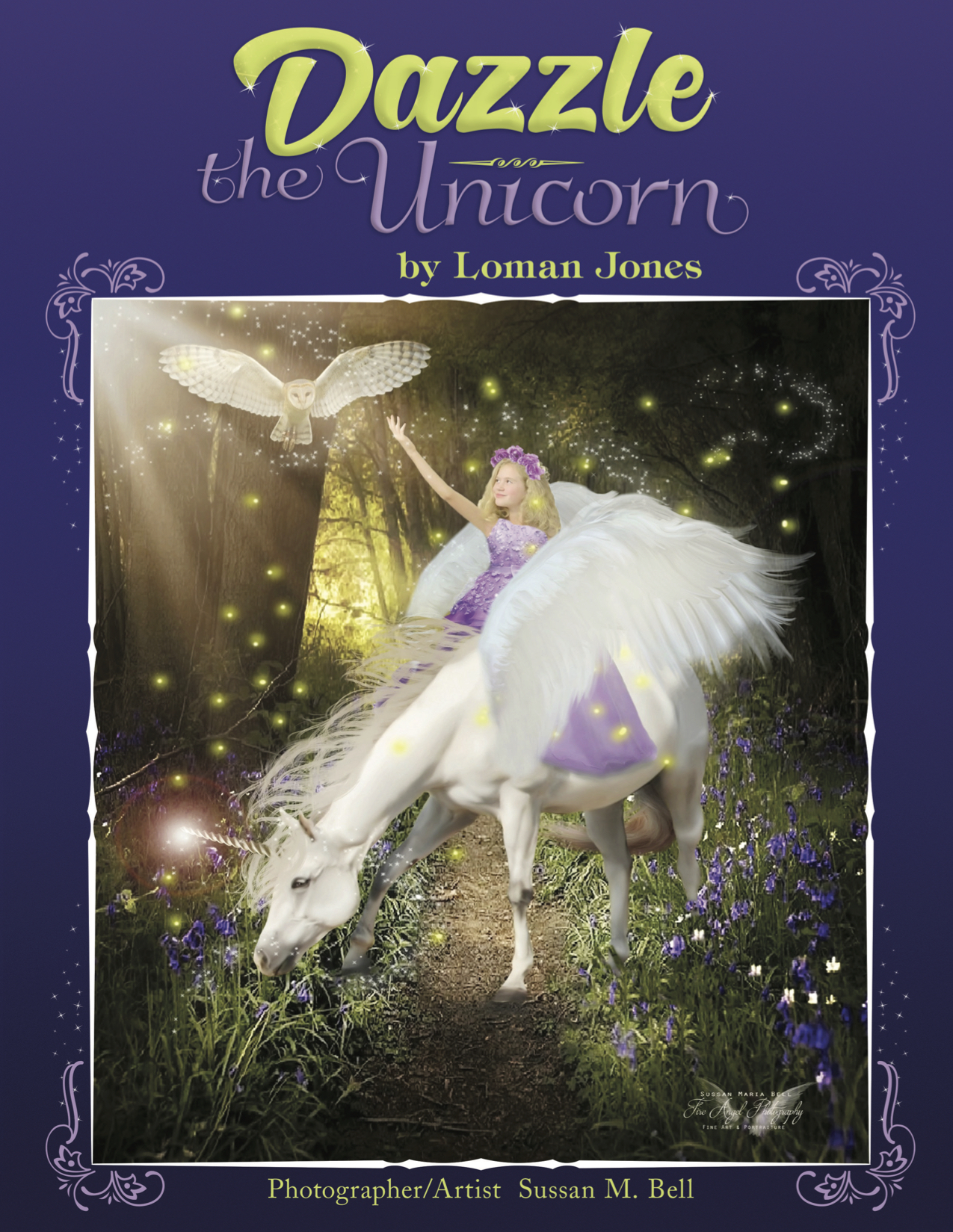 Dazzle the Unicorn
Pages: 18
ISBN: 978-145756-935-7
List Price: 9.99
Category:
Available: May 2019
Edition: Perfectbound
Follow the beautiful pictures in the story to uncover a magical world of wonder where imagination and possibilities come to life.
Written in a poetic format, the short storybook tells a tale of Owlcreek Valley where everyone lives in joy amongst the trees, and music and laugher were predominant until man intervened and treasures were uncovered.
A god's fury is ignited, and riches disrupt the previously peaceful world, pulling its beauty down in conflict due to man's greed, until a beautiful unicorn starts to repair what man has destroyed.
Loman Jones, author of The Tick-Tock of Nature's Clock, is a former classroom teacher and newspaper editor. He holds a Bachelor of Arts in Journalism, and a Master of Arts in English and Education.
Jones has also worked as a lecturer and writer for PESO Education Service Center, one of 20 regional service centers in Texas.
A few years ago, Jones wrote a self-published book called Kids Who Love Lines, illustrating geometric teaching concepts. He used the book to make poetic presentations to classrooms and at teachers' conferences associated with the "Read Across America Program."
About the Illustrator Sussan Maria Bell: A professional award – winning photographer for 20 years. Natural Born Published Award Winning Artist. Masters degree in art. Owner of FireAngel Photography, Brushstroke Studios, and Tipsy Owl Creative Canvasses. Self-published author/poet. Firefighter/EMT/Instructor. First Lady firefighter in history of Levelland, Tx. Married to Jack Bell, retired 40-yr chaplain/firefighter. Five children, six grandchildren.